Technology is crazy these days. We as a society have come to a modern environment where we no longer need televisions and there is adequate bandwidth availability to all around the world to stream and download everything we need. Well today we are reviewing the LIVE TV service with over 2000 tv stations delivered right to you over the internet. It is one of those interesting business models where even though infrastructure in the billions of dollars has been made to put satellites in space and such, all of their content can still remain on all of the servers down on earth and repeated to millions of people around the world. Almost makes you wonder why we have Satellites, but regardless they are powerful and very useful in the world. For example being able to use a Satellite phone in remote areas around the world or using GPS on your iPhone. But today we bring you a great offer that lets you take and harness the power of all of those satellite channels with absolutely no hassle as far as installing equipment such as a satellite dish or dealing with static. You can have all of these awesome channels right on your actual device wherever you have internet.
We are Global Good Group so if there is an international element in something we see, you already know we are going to bring it up! Well despite the fact that this service has channels covering all the major areas such as Movies, Business, Music, Sports, Kids, News  …. no it gets better!
Apparently this service provides content from all the major countries including:
ALBANIA
ALGERIA
ANDORRA
ARGENTINA
ARMENIA
ARUBA
AUSTRALIA
AUSTRIA
AZERBAIJAN
BAHAMAS
BAHRAIN
BANGLADESH
BARBADOS
BELARUS
BELGIUM
BOLIVIA
BOSNIA
BRAZIL
BULGARIA
CAMEROON
CANADA
CHILE
CHINA
COLOMBIA
COSTA RICA

CROATIA
CYPRUS
CZECH REPUBLIC
DENMARK
ECUADOR
EGYPT
ESTONIA
FINLAND
FRANCE
GERMANY
GUATEMALA
HONDURAS
HONG KONG
HUNGARY
ICELAND
INDIA
IRAN
IRAQ
IRELAND
ISRAEL
ITALY
JAMAICA
JAPAN
KAZAKHSTAN
KOREA

KUWAIT
LATVIA
LEBANON
LIECHTENSTEIN
LUXEMBOURG
MACAO
MALTA
MEXICO
MOLDOVA
MONACO
MONTENEGRO
MOROCCO
NETHERLANDS
NEW ZEALAND
NICARAGUA
NORWAY
OMAN
PAKISTAN
PANAMA
PARAGUAY
PERU
PHILIPPINES
POLAND
PORTUGAL
PUERTO RICO

QATAR
ROMANIA
SAUDI ARABIA
SENEGAL
SERBIA
SINGAPORE
SLOVAKIA
SLOVENIA
SPAIN
SWAZILAND
SWEDEN
SWITZERLAND
SYRIA
TAIWAN
THAILAND
TUNISIA
TURKEY
UKRAINE
UNITED ARAB EMIRATES
UNITED KINGDOM
UNITED STATES
URUGUAY
VIETNAM
YEMEN
Check out the deal by going to one of their ads right here: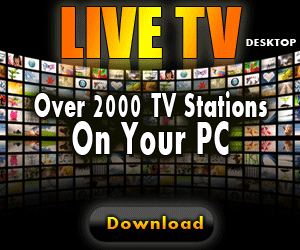 Basically the whole value of this service is that it is:
> 100% Legal
> Absolutely ZERO monthly costs
> Runs on windows ( phewww! ) It "Works smoothly on every PC running any version of the Microsoft Windows operating system including Windows 98, XP, Vista and Windows 7."
Right from the Sat to PC company themselves on the deals page:
| | | |
| --- | --- | --- |
| | satellite / cable TV | onlineTV |
| Installation | Require Technician | Few seconds |
| Availability | Only local eras | Where ever you are |
| Hardware | satellit Dish/ cables | PC or Laptop |
| Number of channels | About 100 | Over 2,150 |
| Price | Over $80 monthly fees | One time payment of $44.95 |
This is a pretty amazing offer. But we would like to bring some outside perspective into this to see if this is legit or just trying to fraud us.
Some people on the net were saying they were able to get all the main channels they already watch like Fox, NBC, etc while others were saying they get a lot of channels but it is mainly international / foreign ones even that means sports stations or news stations. We decided to do some research for our Global Gooders out there and find out whether Satellite or TV in general can be delivered to your PC at a reasonable cost or even just a one time rather than Hulu Plus or Netflix. TVprogramsforPc.com had a review here which covers some of the pros and cons of this offer in particular. The only con it really had listed is that this service is not available for Mac computers and is really only for Windows or similar devices.
Pros: One time fee, easy setup, no hardware to purchase, install, maintain, or manage, and over 2,000 channels…!!!
Cons: Not available to macs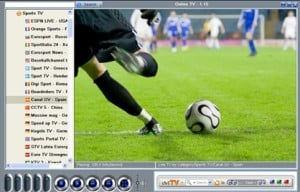 We will leave this article open to commenting below so you can let us know your experiences with this product and let the other Global Gooders out there know your experience!